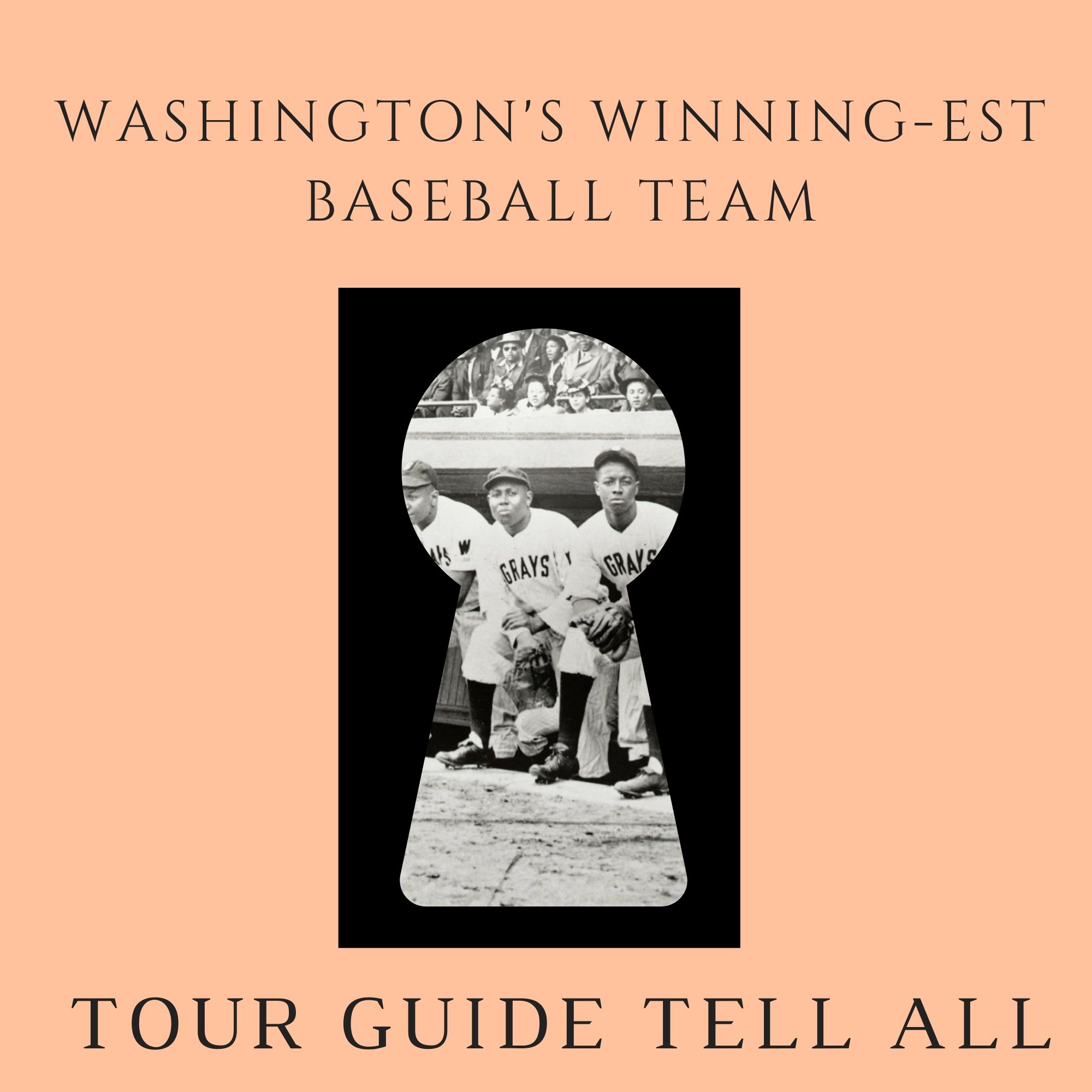 "What's fascinating about the Washington Grays is that they were one of the best teams in baseball but so many people don't know about them. They were a phenomonal team - they won 9 consecutive pennants, 3 Negro League World Series, 11 of their players are in the Hall of Fame, most notablly the powerhouse hitter Josh Gibson."
Let's talk about baseball! Our team, the Washington Nationals, are World Champs and we're going to count 2020 as their year as well because ... does this year really count? But the 2019 World Series for all its talk about bringing the World Series back to DC for the first time since 1933 ... was wrong. Becca, Canden and Rebecca talk about the last DC team to win a World Series, the Washington Homestead Grays of the Negro League. 
You've been listening to:
Canden, who grew up supporting the Durham Bulls.
Rebecca, who is still cheering on the Red Sox.
And Becca, who has a soft spot for the Houston Astros (scandals aside)
Dan King edited and mixed the podcast in Cleveland OH, home of his AL team.  Normally he lives just two blocks away from Nat's Park, home of the Nationals from the times when they were terrible to being the WORLD CHAMPIONS they are today. 
GO NATS!
For this week's episode, we'd like to highlight the work of SMYAL, Supporting and Mentoring Youth Advocates and Leaders, an organization dedicated to supporting, uplifting, and empowering LGTBQ youth throughout the Washington, DC area.  Learn how you can volunteer or donate by visiting them at SMYAL.org.