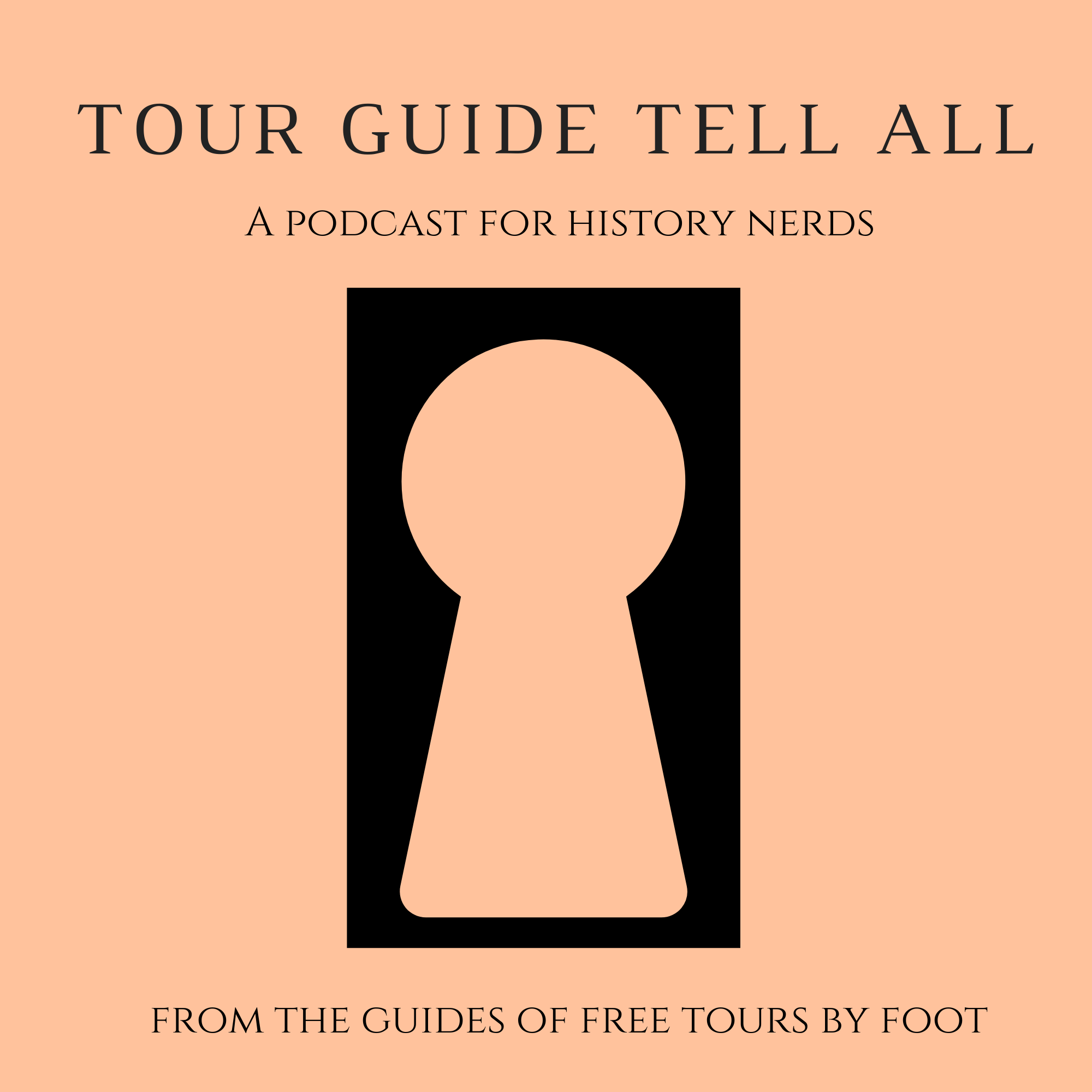 "My supposition is that Rose O'Neal Greenhow had sex appeal. I think she had the kind of thing you can't capture in a photo, particularly at the time. There is obviously something beguiling in her manner because she is so good at this. She has numerous friendships that people just give her information, there's got to be something about her that helps with that, I feel like."
Tour Guide Tell All ends our scandalous and dark October with a rollicking spy yarn. We go back to the Civil War to discuss one of the most infamous spies of the era, Rose O'Neal Greenhow. Greenhow was a well placed and dedicated Confederate spy with great connections in the Union government and she played a pivotal role in one of the earliest episodes of the Civil War.
Come along as we wrap up our October with a wily and resourceful woman and her scandalous exploits.
Get a signed copy of Canden's book, Wild Women of Washington from our merch store!
Comments or Questions? Or have an idea for future episodes - #pitchtothepod? Email us tourguidetellall@gmail.com
Support Tour Guide Tell All:
Comments or Questions? Or have an idea for future episodes - #pitchtothepod? Email us tourguidetellall@gmail.com
Support Tour Guide Tell All:
If you're interested in in more information, we find these sources helpful:
This is Rose's Wikipedia page which is really useful because it has several of famous photos of her, some of which we talk about on the pod:
https://en.wikipedia.org/wiki/Rose_O%27Neal_Greenhow
Her spy cipher: https://www.wdl.org/en/item/2706/
Her archival papers at Duke:
https://library.duke.edu/rubenstein/scriptorium/greenhow/
National Archives has her seized letters!!
https://www.archives.gov/research/military/civil-war/greenhow
Her death: https://www.history.com/this-day-in-history/rose-greenhow-dies
Her grave in Wilmington, NC
https://www.findagrave.com/memorial/1772/rose-o%27neal-greenhow
The book that she writes about her exploits:
https://docsouth.unc.edu/fpn/greenhow/menu.html
You're Listening To: Rebecca Fachner and Rebecca Grawl
The Person Responsible for it Sounding Good: Canden Arciniega 
Intro/Outro Music: Well-Seasoned from Audio Hero