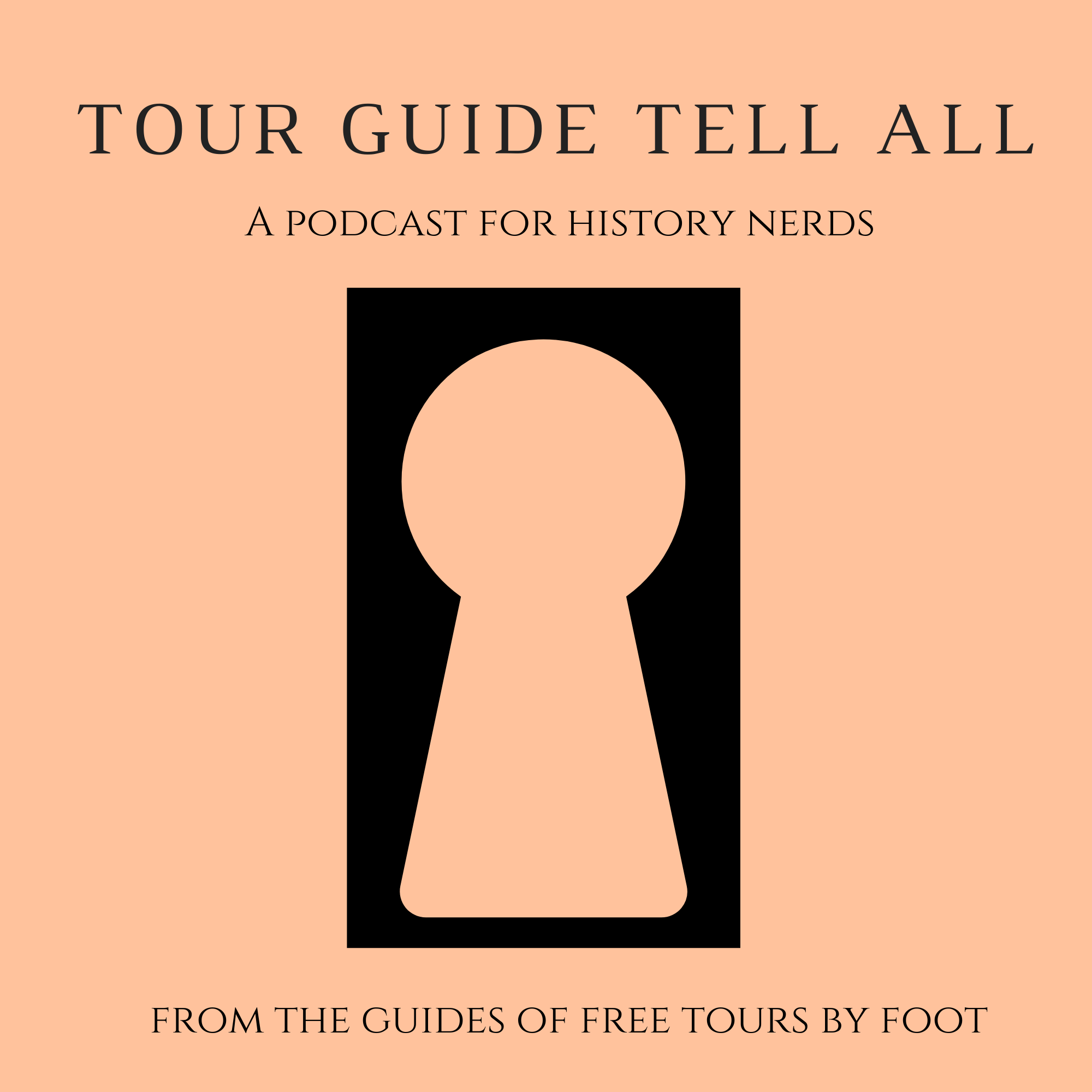 "(WWI) is a war that is under-studied in the United States. Somebody said this to me once, that we feel about World War II in the United States, the way that Europeans feel about World War I....World War I is the big trial, and World War II is kind of this thing that happened afterward. And to wit, we have a friend, Matilda...and she moved to a teeny tiny town in the middle of nowhere France for a little while and there's about 100 people that live there, and on Armistice Day...they all get together,  and day drink, because France; and they read out the names of all the of the people from their village that died in the war."
We are dedicating a new memorial in DC, the National World War One Memorial, this week! We at Tour Guide Tell All are never ones to let a good opportunity go to waste, so the Rebeccas are here to chat about the memorial, and give an overview of American participation in the war.
Join us as we discuss the basics of World War I, debunk some myths, and prepare to usher a new memorial to the Nation's capital.
Comments or Questions? Or have an idea for future episodes - #pitchtothepod? Email us tourguidetellall@gmail.com
Support Tour Guide Tell All:
• Want to send a one off donation to support the podcast team? We have a venmo @tourguide-tellall
If you're interested in more information, we found these sources helpful:
Two Articles written by our own Rebecca Fachner about the outbreak of WW1: 
Some books:

The Great War in America by Garrett Peck (a local DC historian!!)
Dead Wake, The Last Crossing of the Lusitania by Erik Larson
You're Listening To: Rebecca Fachner and Rebecca Grawl
The Person Responsible for it Sounding Good: Dan King
Technical & Admin Work Done During Toddler Naptime: Canden Arciniega
Intro/Outro Music: Well-Seasoned from Audio Hero